3rd Annual Biggest Used Bike Sale...of the Year!
January 15, 2021 10:00am - January 17, 2021 5:00pm
Come browse our MASSIVE SELECTION  of used bikes!

All Weekend Enjoy:
***$1000 OFF ANY USED BIKE***

Saturday Only:
- Weenies on the Walkway! We will be servin' up Lunch for FREE from 11AM 'til gone by BACA!

***$2 BudLight***
***$2 Catawba Valley Craft Beer***

*Please drink responsibly.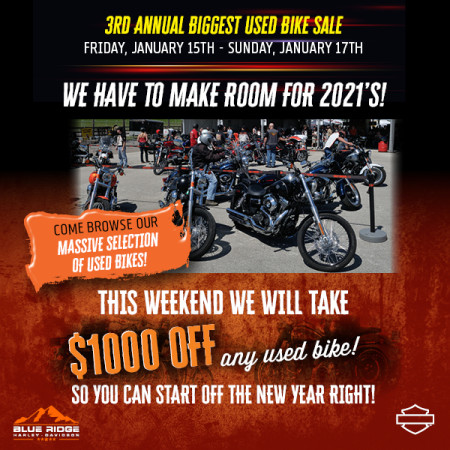 Back to previous page